Message from Pastor Jan Sattem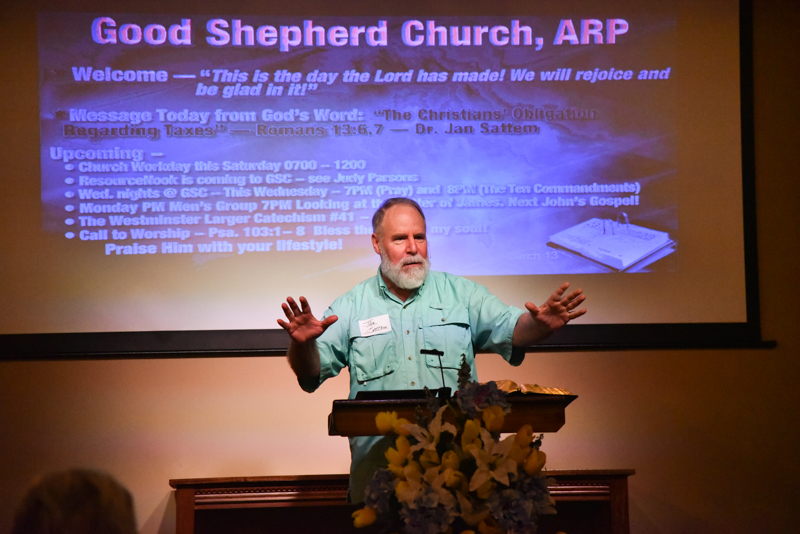 Hi Everyone:
I grew up thinking that I was a Christian, but led the life of a very committed non-Christian. As a young adult, I pursued my own desires. Following graduation from college I was married, enjoyed business success, became a workaholic, and was soon rejected and divorced. God used the trauma of that divorce to convince me that someone who calls himself a Christian isn't necessarily a Christian. I knelt down in the interior of a 33' sailboat and quietly invited God to take over my life. Although I was a success in the world's eyes, I was unhappy and very unfulfilled on the inside. Everyone wanted to be me, except me! I had earned or purchased everything that the world said would make me happy, and yet I wasn't happy!
That was more than 35 years ago and I have never had one doubt about that being the high point of my life. In that moment, peace overcame me. For once in my life, I sensed that I had hit upon the truth. But even more than that, I now knew about forgiveness! I knew that Jesus had actually ransomed me from an eternity I would not have enjoyed. He had given me the gift of eternal life and I was accepted not for my achievements but because of His love for me. He had paid the way for me! I finally understood the grace of God! Today, it is my joy to introduce people to this great opportunity - to spend eternity with God! There is truly nothing I enjoy more than seeing God turn someone from darkness to light, from a life of futility to one of fulfillment, from tears to triumph! Only God can do that!
Jan Sattem, D.Min.
Senior Pastor, Good Shepherd Presbyterian Church (ARP), League City, Texas
Pastor Jan's Bio
I was born in, of all places, New York City. I was adopted at birth into a loving, moral family and spent the first twenty years in the Northeast. I was raised as a Roman Catholic, was an altar boy and went to Catholic Elementary School, High School and two years of Jesuit College. It was at that point that I decided that Roman Catholicism was more of a religion than a belief in God. After a time in the workforce, I transferred to a fine school in California and completed my degree in Biology and Psychology. I got married and sailed a boat with friends to the South Pacific. I called myself a Christian, but I did not really know God yet. It was the trauma of the divorce that God used to get my attention. I didn't like failing and I was failing at marriage. In the quiet of a 33' sailboat, I knelt down and asked God to take over my life. Even though I had all the possessions that anyone could desire, I certainly was not happy. Everyone wanted to be me but me!
From that moment, God has been in charge. Within three years I had dedicated myself to be the godliest single man that I could be and had grown in my understanding of God and His Word. Eventually, I met the woman who would become my wife and we went off to seminary. I attended Talbot Theological Seminary in La Mirada, CA and had the pleasure of serving there as the Student Body President and Vice-President for over 600 men. When at seminary we had bonded with like-minded couples who were missionary-minded. We qualified as missionary candidates along with our other team members, but then God opened the door for all the others but us! He had other plans in mind.
Soon after, a small, struggling church in La Habra asked if we would consider being their pastor. I truly did not think that God would ever use me in the pastorate since I had been previously divorced. Now it is almost 35 years since that step. We have pastored in California, Florida and Texas. God has been extremely gracious to us along the way. My wife is Peg and this year we celebrated our 36th anniversary. Our two boys, Brad and Evan are both Aggies and grown young men. I have often said that my mission on earth is "to be involved in the Great Commission, leading as many people to Jesus as I possibly can, and growing them up to be mature followers of Him." I want to be doing exactly that whenever He should see fit to call me home.
Jan Sattem, D.Min.
Senior Pastor, Good Shepherd Presbyterian Church (ARP), League City, Texas